The last thing I wore: This fun floral dress that I got on clearance last winter for under $14 at Target and this teal blazer, a clearance find from Kohl's last winter.  I added the belt for a pop of color and love how it turned out!
Dress- Target (old)
Blazer- Kohl's, options: J. Crew Factory | Kohl's | Macy's | ModCloth | Target
Heels- DSW (similar)
Belt- Target
The last show I watched: Tuesday nights are my jam in terms of TV shows.  Giuliana and Bill.  Real Housewives of NYC.  The Little Couple.  Love them all!  But recently, I've been catching up on the series Orphan Black on BBC America.  It is SO good!  Season 2 just started so I'm binge watching the first 10 episodes from Season 1.  Highly recommend it…so many twists and turns.  Don't wait to spoil it for you but here is a shot of all the characters that ONE actress plays…amazing.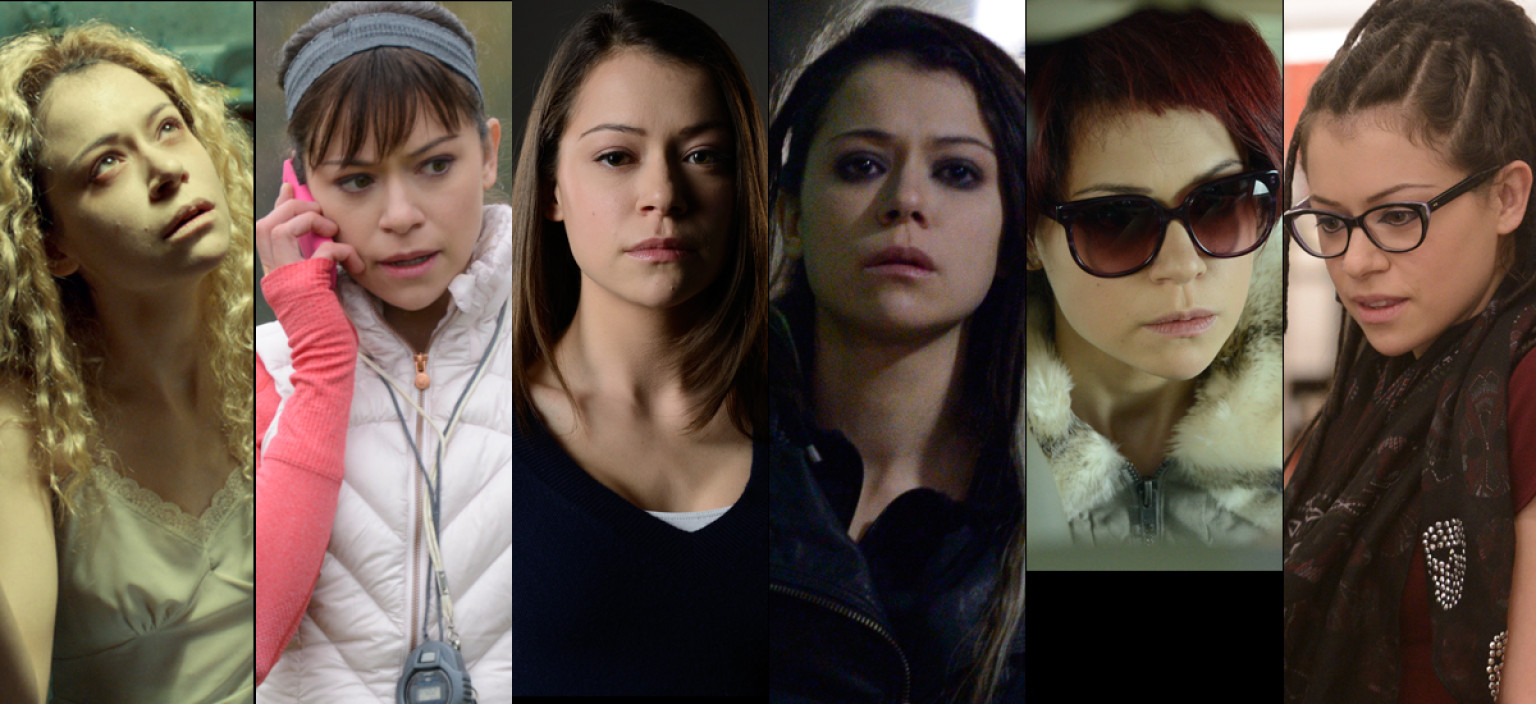 The last person I texted: My friend Andrea, to tell her about the awesomeness that is Orphan Black.  See above.
The last food I cooked:  Last night, I prepped the "Chicken Parm with Saucy Pasta Swap" recipe from the
Hungry Girl Diet (see my recaps here) for lunch tomorrow.  The noodles are replaced with broccoli slaw.  Hope it tastes good!

The last thing I drank: Drinking coffee right now as I right this post.  Thinking I may need a refill soon…
The last workout I did: 3.5 miles during lunch at the gym…it was my first run after the half marathon this weekend.  Felt good!
The last thing I bought: Just purchased my next outfit from Fabletics…went with these awesome camo shorts and fun yellow tank…I mean we are expecting 80 degree temps the next couple days…just hope it sticks around!
Linking up with:
Because Shanna Said So |  The Pleated Poppy |  Get Your Pretty On | Tucker Up